INSTITUT INTERNATIONAL LANGUES & AFFAIRES
Intensive French-FLE training
LEARN FRENCH IN RAMBOUILLET AT A SCHOOL OF EXCELLENCE
COMPANIES, SCHOOLS, UNIVERSITIES, FAMILIES OR FRIENDS?
Come and immerse yourself in our historic little town of Rambouillet, nestling in the heart of an immense forest, where you can enjoy a variety of activities in tune with nature, such as walking, running, cycling and horse-riding. But that's not all – you can also discover the cultural wealth of the region, with Paris just 30 minutes away by TER, Versailles 15 minutes and Chartres 30 minutes away.
Choose Rambouillet, the town where kings have chosen to reside, and where Emperor Napoleon stayed. Choose our intensive French courses – a unique opportunity to combine discovering France and learning the French language.
Our French courses are fun, interactive and focus on oral expression. We also offer reinforcement of grammatical structures and in-depth study of essential vocabulary. Our teachers, all native speakers and professionals, have been with us for years and have taught hundreds of students.
Don't wait any longer to enjoy a unique experience in France while perfecting your French. Join us for intensive French immersion courses in Rambouillet!
CPF, Pôle Emploi,
Companies, Schools/Universities, Individuals
From 1 to 3 weeks
10H, 20H or 30H
per week
Individual VIP immersion courses
COMPANIES, PROFESSIONALS, TEACHERS, STUDENTS
If you prefer to be on your own, you can choose your own dates and times!
We are convinced that the key to learning a language effectively is to receive tailor-made teaching, which takes into account your current level, your learning objectives and your personal interests. That's why we've created this VIP Individual Course, which will enable you to learn French in the most effective way possible and as quickly as possible while immersed in the language.
The VIP individual course is designed to adapt perfectly to your learning needs. You will be accompanied by a dedicated French language trainer who will be on hand to answer your questions and guide you through your learning journey. Your trainer will work with you to develop a tailor-made study programme based on your personal objectives and interests. This will allow you to focus on the French topics that interest you most, and progress at your own pace.
So, if you want to learn French in an effective and personalised way, and discover France and French culture, look no further than our VIP individual tuition package! Contact us today to find out more about this course and start your personalised French language learning journey.
From A1 beginner to C1 level, we'll help you progress.
This course is also available by distance learning Zoom, Skype, Telephone
Intensive online training in English is perfectly suited to distance learning, enabling you to follow your course without having to travel, either from home or from your place of work.
All you need is a computer or tablet and an internet connection. The advantage is undoubtedly that you save a considerable amount of time, and the course is more flexible because you can easily fit it into your schedule. It's an interactive, blended learning method that's very similar to face-to-face learning: role-playing, listening comprehension exercises, structural exercises, etc., with lots of interaction and fun, motivating activities.
The choice is yours! (3-hour sessions)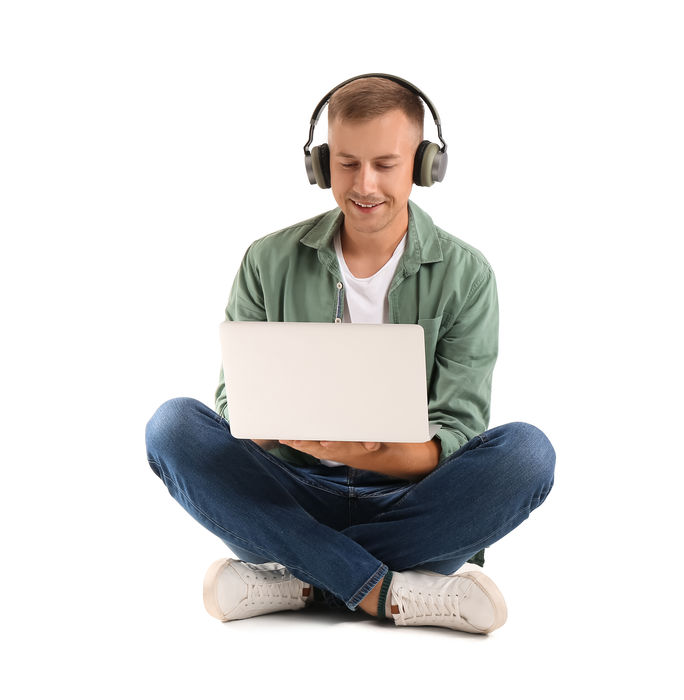 Financement
Compte formation CPF, pole emploi, salariés ou professions libérales, il y a surement un financement prévu pour vous !
Cours individuels
Des cours créés sur mesure avec vous pour vous !
Cours en ligne
Le progrès au service de la flexibilité, pour laisser une petite place à la formation , même quand on a un planning chargé !
Certifications
Préparez sereinement une certification en langue (TOEIC, CLOE,LILATE, LINGUASKILL ou TCF) et passez-la chez nous !
At the Institut International Langues & Affaires, we believe that learning a language is much more than just adding to your knowledge – it's an adventure that can change your life. That's why we carry out a free, in-depth analysis of your needs and level, as well as an assessment of all the financing options and possible solutions to help you realise your language project.
Our teaching team will then take you step by step through your course. They have a proven track record over more than twenty years of helping thousands of learners at all levels to master a foreign language. Whether you choose our online or face-to-face courses, you can be sure that our commitment to excellence and rigour will guarantee you an unforgettable learning experience. Come and join us on this great adventure, which will open up new horizons and allow you to discover new cultures and new worlds.