INSTITUT INTERNATIONAL LANGUES & AFFAIRES
French as a Foreign Language (FLE)
Become an expert in French!
Welcome to our French as a Foreign Language (FLE) centre!
French is a romantic and beautiful language spoken by more than 220 million people around the world. It is the official language of 29 countries, including France, Switzerland, Belgium, Canada and some African countries. French is also an important working language in many international organisations such as the United Nations, the European Union and the Organisation internationale de la Francophonie.
Learning French can open doors both personally and professionally. As the language of culture and diplomacy, it offers many opportunities for careers in the arts, tourism, gastronomy, fashion and literature. In addition, fluency in French can increase opportunities to work in multinational companies and international organisations.
By learning French, you can also explore the culture and linguistic diversity of the Francophonie, which includes countries such as Canada, Switzerland, Senegal and Vietnam, among others. France is also a popular tourist destination, with its historic cities, beaches and renowned cuisine.
Learning French can also improve your ability to communicate with others and your self-confidence. It can also improve memory, concentration and general cognitive skills.Our French as a Foreign Language (FLE) centre offers courses for all levels, from beginners to advanced. We offer a variety of programmes to suit your needs, including conversation, grammar, vocabulary, culture and official French exams.
Join us to learn French and discover a new language, a new culture and new perspectives!
Optional – Zoom Skype Tel
Online language courses offer a flexible, personalised and interactive learning experience.
Learn from anywhere, at your own pace with additional resources to reinforce your skills.
Save time and money while improving your language skills with quality online courses.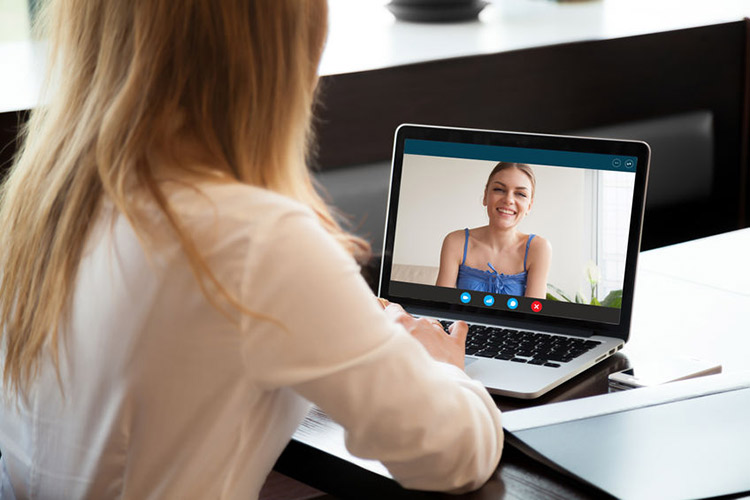 Cours individuels
Des cours créés sur mesure avec vous pour vous !
Cours en ligne
Le progrès au service de la flexibilité, pour laisser une petite place à la formation , même quand on a un planning chargé !
Certifications
Préparez sereinement une certification en langue (TOEIC, CLOE,LILATE, LINGUASKILL ou TCF) et passez-la chez nous !
Financement
Compte formation CPF, pole emploi, salariés ou professions libérales, il y a surement un financement prévu pour vous !
We will work with you, free of charge, to draw up a complete analysis of your needs and your level of proficiency; we will study the possibilities of financing and all the solutions that may correspond to your objective. We accompany you step by step along the way.
Our team of teachers has been renowned for over twenty years. They have helped thousands of learners from all backgrounds in their desire to learn a language. Our online courses are just as high quality as our face-to-face courses, because we apply the same rigour and the same desire to make your experience unforgettable!